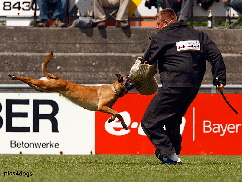 Welcome to our Malinois kennel
"unter schwarzer Flagge" (DMC/VDH/FCI).
(= "under the Black Flag")
On this website we introduce our Malinois females "Enya von der Krähenschmiede" and "Bagani unter schwarzer Flagge", and provide information about upcoming litters, studs, and our offspring. In October 2007 our A-litter was born, the B-litter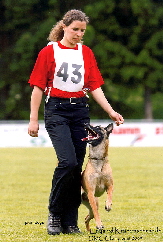 followed in January 2010. The C-litter was born on 30.05.2012.
Up to now only a small part of the website is available in English, but if you have any questions, don't hesitate to call us or write an e-mail.
For photos of working contests, Körungen and other interesting events click here.

Enjoy our website, if you have any questions or comments please e-mail us.